Every dog wants a photo shoot with the people they love.
K9 Photography by Diana Leventhal
Gold Coast Australia Fine Art Pet Photography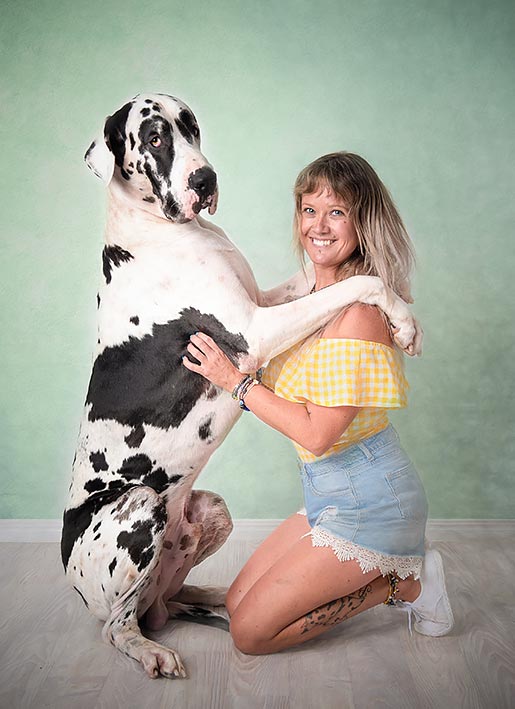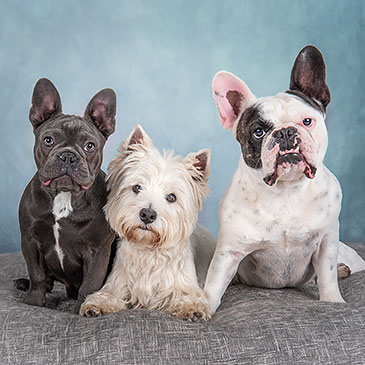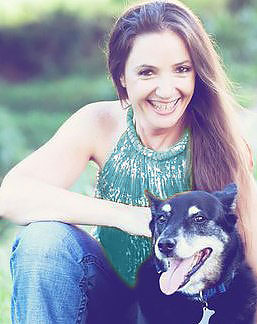 You didn't know you would fall head over heels in love with your pets the day you brought them home did you? I did. 
I've been capturing that bond and unconditional love that Aussies share with their pets for over 10 years. Why? Because it's my passion.
Every pet has a story. Just like a book, a beginning, a middle and ultimately an end.  Every book tells a different story.
Thank you for allowing me tell your pet's story through my photos.
There's one thing I know about you. 
You've spent years loving your dog. 
Every little detail of her, from the swirly cowlicks to the way she tilts her head when you say her name. Or the look in his eyes on the way to the park, or how he licks you ever so softly.
I've spent years perfecting my craft. 
Always with one goal in mind: to capture memories of your beloved pet(s) that will keep you close to them.
Forever.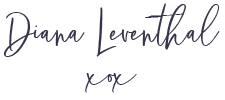 "First class service and absolutely brilliant photographer ." – Donna
The great thing about photography and art is everyone gets to have their own tastes and style. I offer several styles of photos that are sure to fit every dog lover, and capture the pets you hold so dear in meaningful and memorable ways.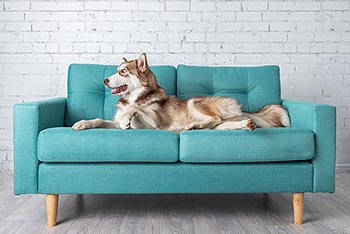 Modern Studio Pet Portraits
Do you like clean, simple lines, sharp, bright, rich colors and happy emotions? Then you will love my modern studio pet portraits.
In my studio, your dog IS allowed on the couch. In fact, I even encourage it!
Some people think that studio portraits are stuffy, but that's not the case at all with me! 
Click through to the gallery below to see my fun and vibrant modern studio pet portraits.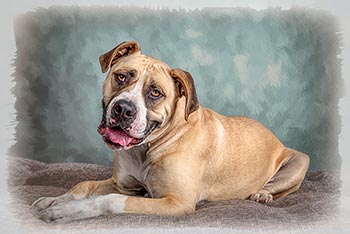 Fine Art Pet Portraits
Maybe romantic, traditional and classic are more your style? If you love art pieces framed in beautiful wood then you will love my fine art pet portraits, where your dog (and you!) are stars of the show.
I offer gorgeous custom wooden frames for my fine art pieces that I have made by a local framing craftsman.
Click through to the gallery below to see samples of my fine art pet portraits, and then be sure to head to the Artwork page to look at the products.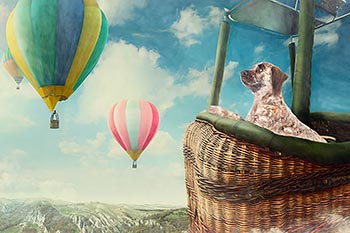 Reverie Pet Portraits
Transforming your dog into fantasy-like landscapes in my Reverie Pet Portraits is one of the most special ways you can display your love for your pet.
These are truly unique custom art pieces where I lovingly pour over every detail, ensuring you will be over-the-moon with the results.
These are my most premium offering, and are limited to a very select number of clients per month. Click the button below to see examples of my Reverie Pet Portraits.
Bespoke
Because every dog is unique, and every family is special, no two photos are alike. I allow your relationship, your personality and your desires to inform my art, producing photos that are totally 'you', that reflects your dog's personality too.
Emotive
Along with the unconditional love our pets give us, they also make us laugh, make us cry tears of joy and pain, make us roll our eyes and so much more. I strive to capture all of those emotions during our time together.
Inspired
I've been a photographer for so long that the camera settings are second-nature. This allows me to give my undivided attention to you and your dog, opening up my creativity to whatever inspires me in the moment.
A
     magical
           journey
                  into
                       the
                           world
                                  of
                                   fantasy
                          A
                         magical
                             journey
                                 into
                                     the
                                        world
                                         of
                                     fantasy
                          A
                         magical
                             journey
                                 into
                                     the
                                        world
                                         of
                                     fantasy

"This one word describes our whole experience with Diana at K9 Photography.
Our experience was something like no other. The whole experience from booking our shoot to picking up our final pieces was smooth and enjoyable. Diana made us and our fur kids entirely comfortable. She was always professional but also very personal in order to make sure we got what we wanted.
Diana's caring nature and big heart was so clearly evident as nothing was too much for her. We didn't feel like clients as she took us in and always checked to make sure we were happy with everything.
Her experience, talent and passion for photography and her clients cannot be matched! We feel more like good friends now after our amazing experience with K9 Photography and definitely know our friendship with Diana will be a long lasting one as we will definitely use her and her skills and passion for our future shoots.
Thank you Diana! Best wishes and many thanks Poonam and Rj and kisses from Alaric, Beau, and Chace xox"
-Poonam
Interested in booking but curious about my pricing?
Sign up below to receive my pricing guide PDF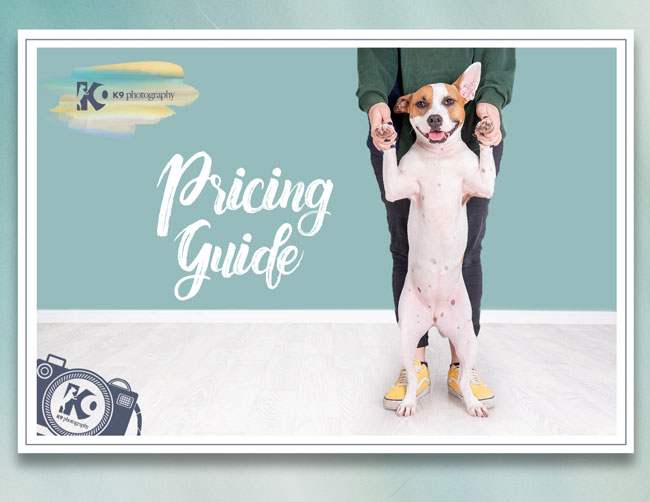 Sign up and I'll send you my free pricing guide PDF to help you plan for your shoot. 
The pricing guide includes information on products and packages you can purchase from the photos I create of you and your pet(s). 
I promise to never spam you and you can unsubscribe anytime. 
CALL

For real!
I truly love chatting with people on the phone. Especially dog people.
Don't be shy. Give me a ring!
WRITE
Reach out to me through my contact page, where you'll be able to submit a contact form that will notify me that I have an inquiry.
I love receiving inquiries!
Also acceptable:
Singing telegram
Skywriting
Mailing an old-fashioned letter
Address for sending letters:
16 Ballyliffen Court, Robina