WANTED: Kids & dogs who are the best of friends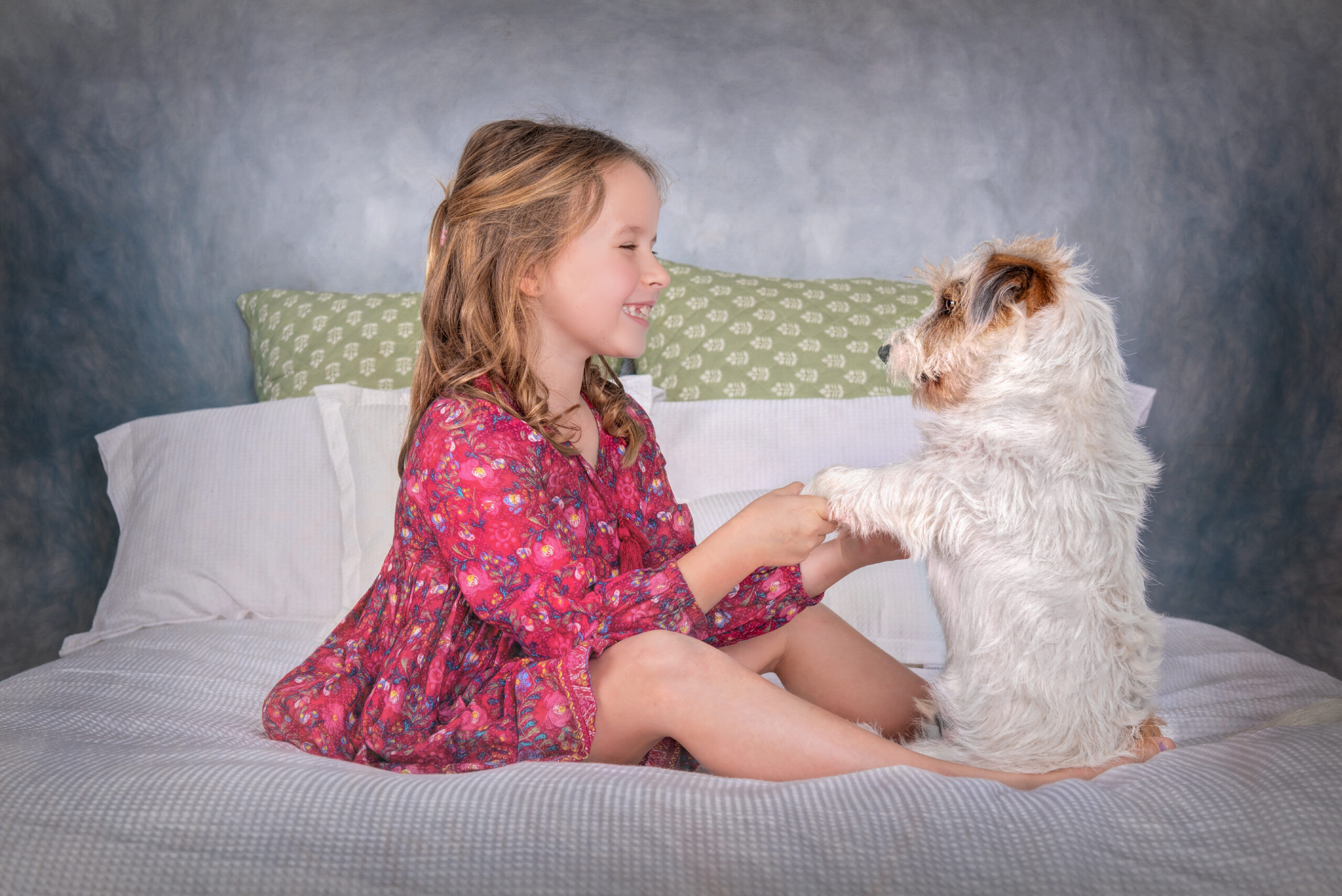 This project is about capturing the unique bond between dogs and the little humans they love.
I'm planning to create a series of images on this theme and need some willing fur-babies and kids to explore some image ideas with me!
All participants in the project will receive a complimentary photography session plus a $200 K9 Gift Certificate to say thank you!
You must register by June 30th to be part of this project.
Scroll down for more information.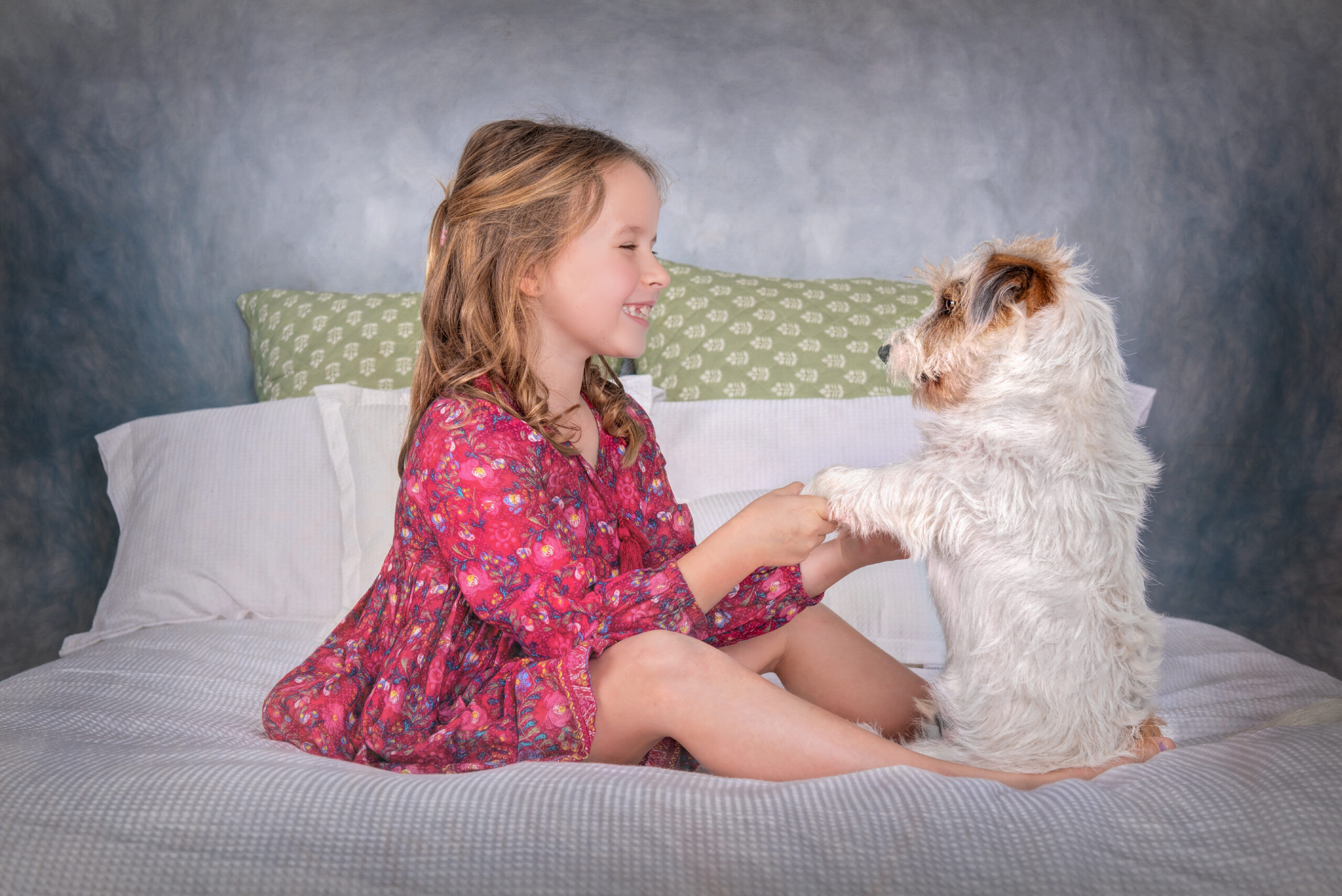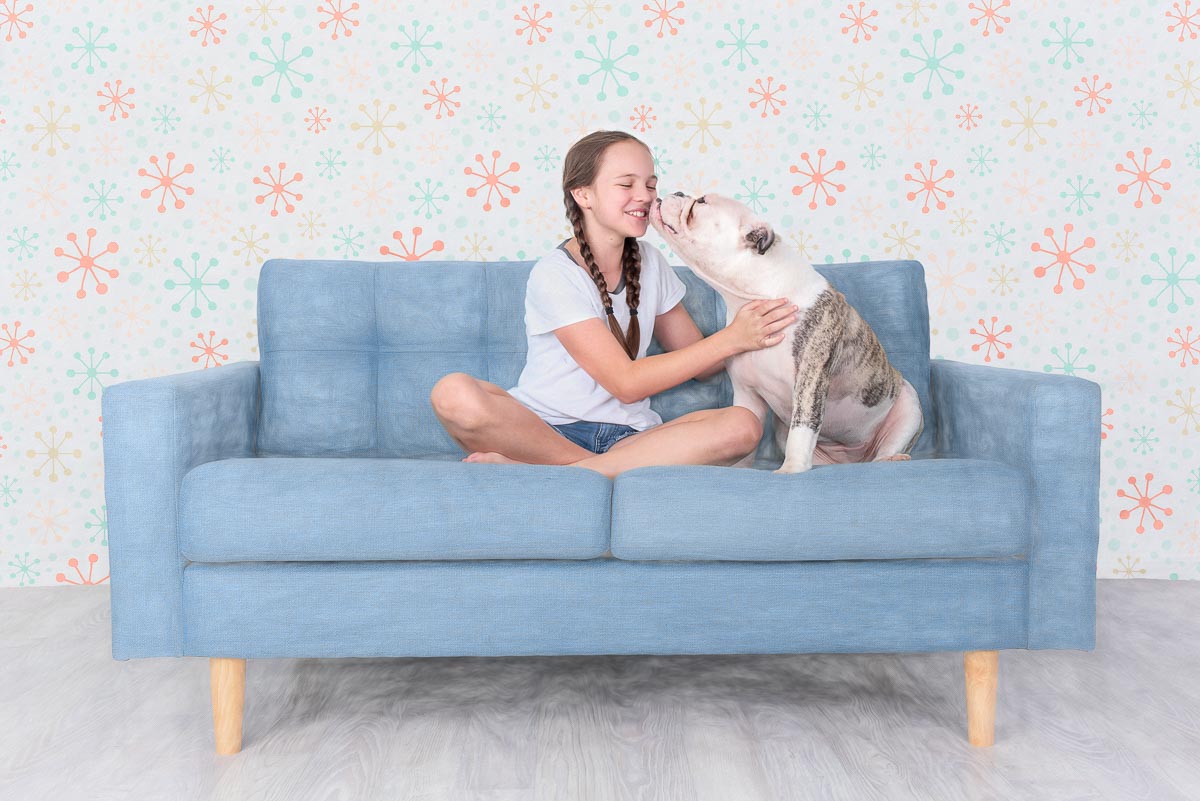 Some previous K9 kids & dogs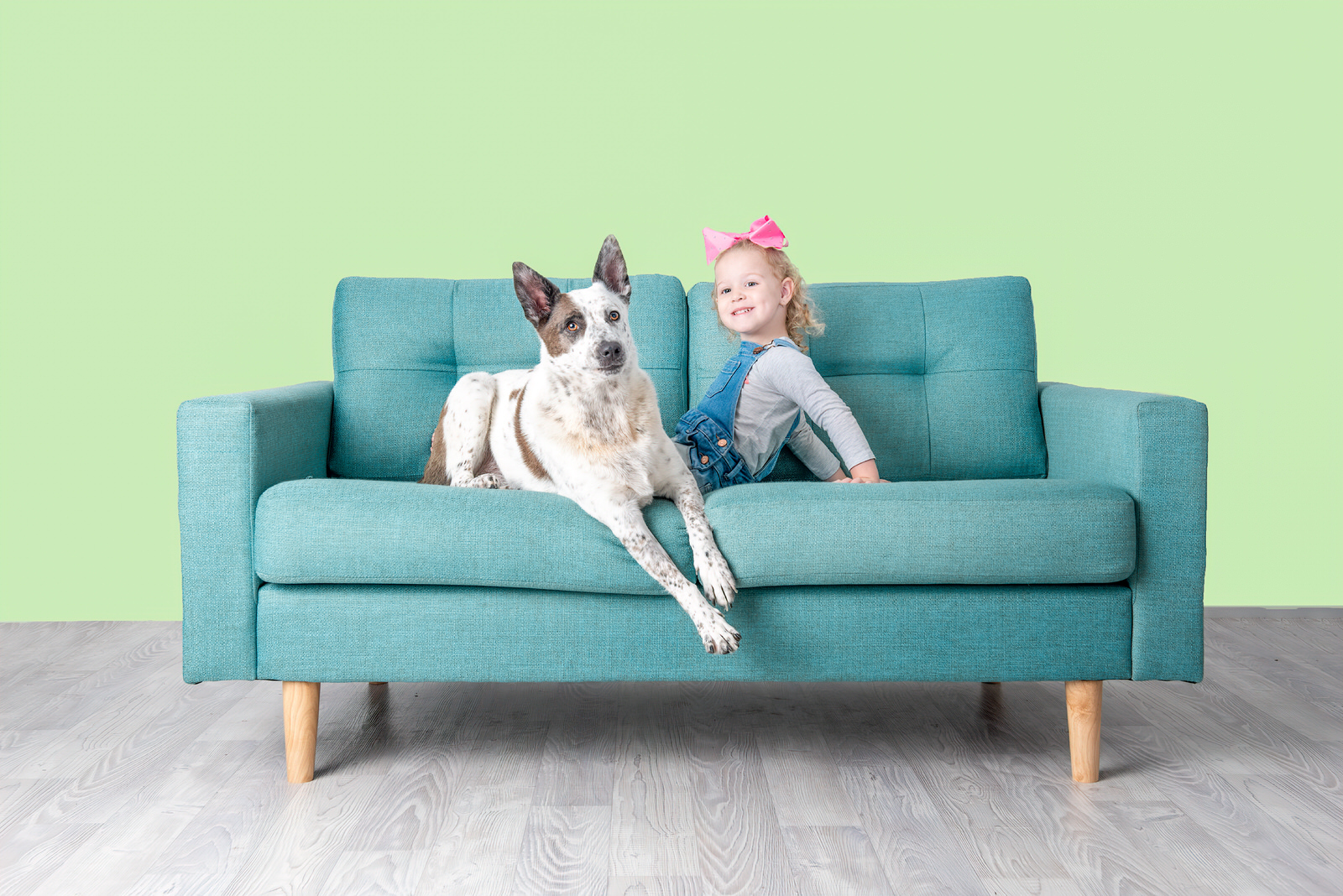 The photoshoot can take place anytime before September 30th, 2021
This is your one chance to look back at this moment in time and tell your story.
I'll only be offering this promotion to a few selected fur-babies and their owners, so get in quick!
Frequently Asked Questions
Where is K9 located?
I am located on the Gold Coast, and my portrait sessions are held in my studio in Robina, 10 minutes from Exit 82 off the M1.
What do I get?
A chance for your dog(s) and everyone they love to participate in a fun, relaxed and safe portrait session with pet photographer, Di Leventhal. Di has over 13 years experience photographing pets with their people and knows exactly how to capture the bond each family member shares with their dogs. Every family who participates will receive a COMPLIMENTARY photography session plus a $200 credit towards any of our products to say thank you.
Can I have my whole family photographed?
Your dog will be expecting the whole family would like to be included in his or her photo session so bring everyone your dog loves. I'll focus on the kids and dogs in some of the pictures, but the whole family can be involved in the session.
Can I purchase photographs?
Yes, of course, you do have the opportunity to purchase photographs after your session. As a guide, I have finished wall art from $890, custom wall collections from $2690 and smaller mounted prints from $350 each. We also have interest-free payment plans up to 12 months.
How long do you keep the photos for?
All of my portrait sessions include a Reveal Session afterwards, where you get to view a big-screen slideshow of all of the photos and then choose your favourites. Afterwards, I can also store any unpurchased photos for up to 12 months, for a fee of $250 which is redeemable for artwork should you decide to purchase at a later date.
How long does the portrait session take?
Every family is different, but you can expect it to take 30-90 minutes. I allow up to 90 minutes just in case your family or dogs need a bit of "warm-up" time 🙂