Custom fantasy pet portraits
From My Imagination to Your Pet Portrait
I love to design and create composites because I'm not only a photographer, I'm an artist. It allows me to give you something unique and truly original.
If you want something truly special of your pet(s), a custom Reverie Series portrait is it!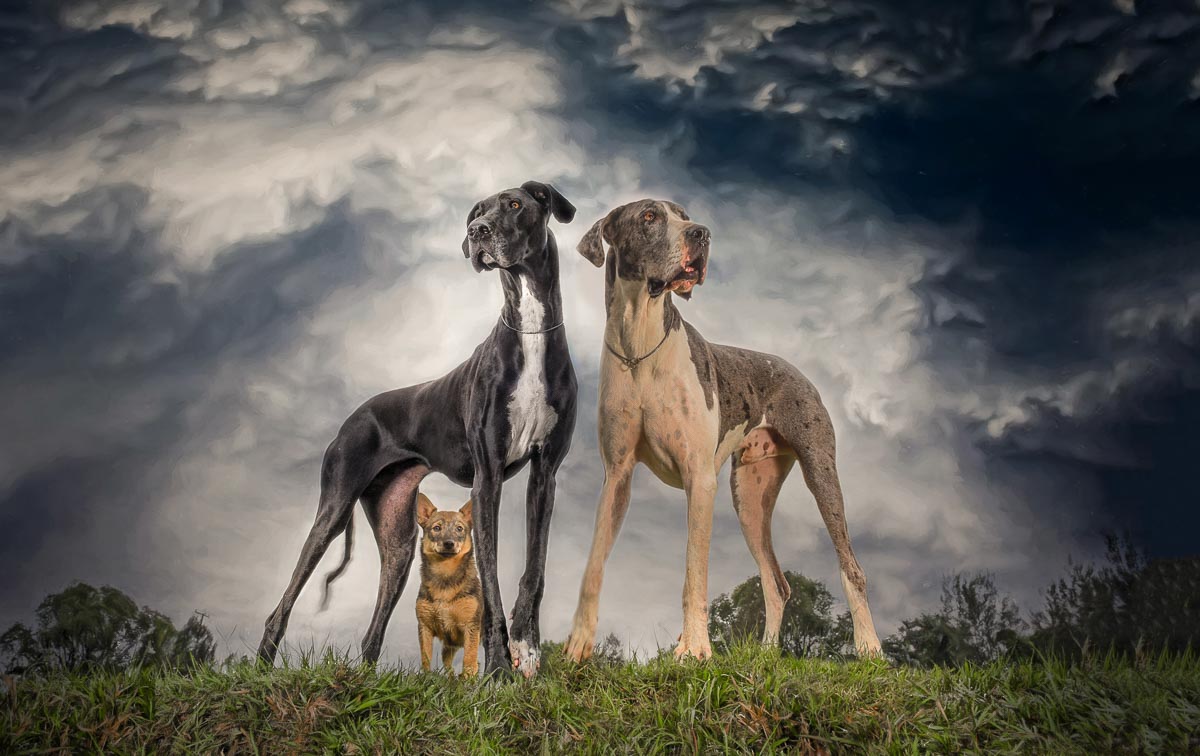 Scroll down to get ideas for your own custom portrait
I invest time, attention and lots of love into each Reverie portrait I make, creating something that will make your heart soar and bring a smile to your face whenever you look at your custom portrait. 
Because of the time and attention involved, I limit my custom Reverie portraits every season, and during my busy seasons (like the Christmas holidays), I limit my custom Reverie potraits to two per month. 
All Reverie portraits come framed in one of my beautiful wood frames that are handmade by a framer here on the Gold Coast. I recommend that my clients plan to invest between $1990k – $4990k for their custom designed and framed Reverie portrait. 
I offer payment plans through Payright, so you can get your beautiful art now and pay for it later. 
Already have ideas for what you'd like?
I believe
The world of fantasy is where our pets belong
I think it's safe to say that our pets dream about us in their sleep. After all, their worlds revolve around us, right? It seems fitting that we would dream of them too. And when we do, it's easy to envision these magical creatures we share our homes with in fantasy-land worlds.
When you dream of your pet(s), what do you see? Do you see them splashing in a river under a full moon? Chasing a firefly across a flowery meadow? Resting under a tree next to a unicorn?
Share your visions with me and let's make them a reality in a custom Reverie Pet Portrait.
There's no better way to commemorate just how incredibly special your pet truly is.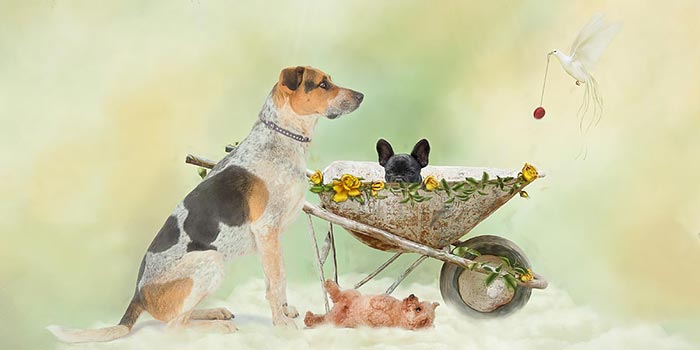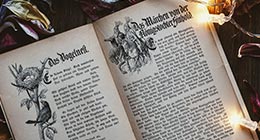 THE IDEA
We start with an idea. Maybe it's one you already saw in my galleries, or something you saw in a book or movie. We'll have a call and you'll tell me all about what you envision.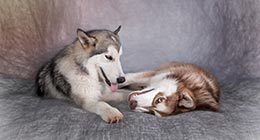 THE PHOTO(S)
Next we'll do a photo shoot in my studio to get the perfect 'raw materials' for me to create your art from. I can also incorporate photos of beloved pets who have already passed.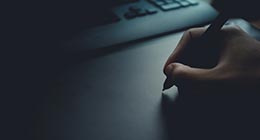 THE CREATION
Then I get to work in my 'digital darkroom' using your pet's personality and your ideas to inform my art process. I push and pull pixels until the end result is nothing short of magical.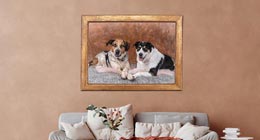 THE FRAMING
After we finalize the design of your custom portrait I have it printed and framed in one of my beautiful wood frames that are handmade by a framer here on the Gold Coast.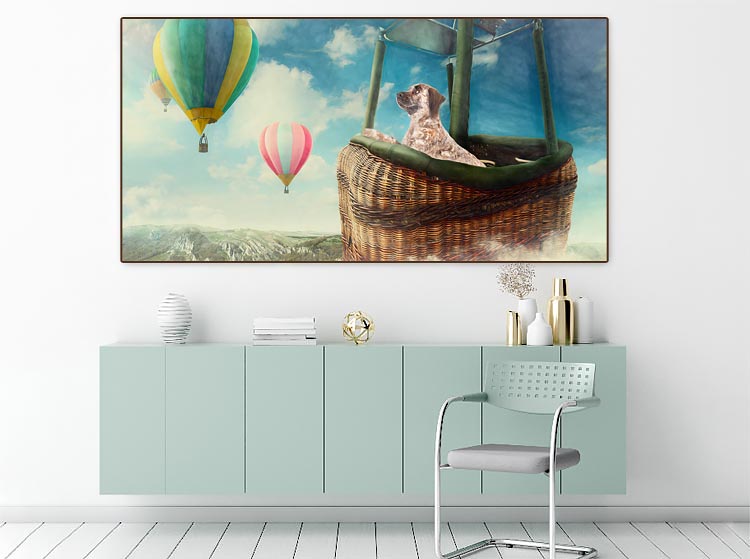 THE DELIVERY
After my framer has finished lovingly framing your custom Reverie art piece, then it's time for you to display it in your home, where you will get to enjoy it forever. 
CALL

For real!
I truly love chatting with people on the phone. Especially dog people.
Don't be shy. Give me a ring!
WRITE
Reach out to me through my contact page, where you'll be able to submit a contact form that will notify me that I have an inquiry.
I love receiving inquiries!
Also acceptable:
Singing telegram
Skywriting
Mailing an old-fashioned letter
Address for sending letters:
16 Ballyliffen Court, Robina